A Great Place to Visit
Raglan Club
Family Friendly
As a community club, we provide facilities for all the family. Adults have the pleasure of the Main Bar, the Gaming Room and the free Snooker, Pool and Darts areas. Children are welcome in the Garden Bar area and Restaurant.
Thursday Thriller
Country Rock star James Ray will be on stage at the Raglan Club on Thursday nights. Make it a date with James – and on our Steak Night Special! More info: https://raglanclub.co.nz/james-ray/
Quick Contacts
o   22 Bow Street, Raglan
o   Open from 2pm daily
o   Phone 07 825 8288
o   info@raglanclub.co.nz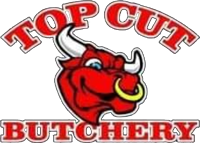 Don't be Surprised what you see at the Raglan Club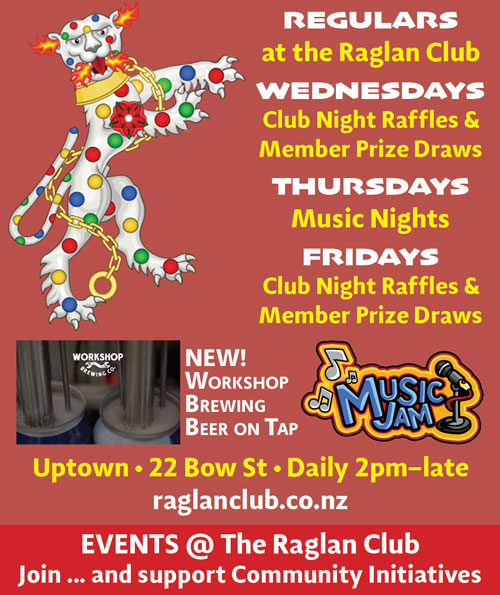 WEDNESDAY & FRIDAY
Club Nights with Raffles and Member Prize Draws, from 6pm to 8pm
Memberships – $10 for 3 months or $30 per year, $50 per couple – includes free darts, pool, gaming room
STEAK NIGHT $15
LIVE MUSIC THURSDAYS
Phone 07 825 8288
Members & Guests Welcome
Restaurant & Bar
The Raglan Club
The Bar Snacks will delight all tastes
SMALL PLATES & STARTERS
from 5:00pm
House Made Soup of the Moment $POA
Check out our specials board for today's soup served with garlic Turkish bread.
Steamed Wontons $14
Your choice of vegetarian…or…pork served with dark soy and aromatic chilli oil.
Prawn Cocktail $13 
Always a favourite, prawns set on a bed of iceberg, tomato, lemon cheek and covered in our own seafood sauce.

 Buttermilk Fried Chicken $16 
Crispy fried and served with Kewpie Mayo and greens.
Tempura Cauliflower $14
Cauliflower florets lightly battered served with sticky Asian sauce and fried shallots.
New Zealand Green Shell Mussels $21
Steamed in sauvignon cream, garlic and fresh herb broth served with toasted Turkish bread.
EXTRAS & SIDES
Lightly Toasted Garlic and herb buttered Turkish bread $8
Or try adding cheese $10 
Straight Cut Agria Fries with Tomato Sauce $8
Loaded Wedges with Pulled Pork n' Cheese, Chilli and topped with Sour Cream $16
Seasonal Vegetables $9
Garden Salad $8
MAIN MENU

Catch of the Day $POA 
Catch of the day, Pan fried with grilled pineapple salsa and caper butter served with agria fries and garden salad.
Fresh Bar Fish and Chips $POA
Local Workshop Brewery beer battered fish fillet and Agria chips served with salad and tartare sauce.
Singaporean Laksa $23 
Aromatic, mild coconut broth with seasonal vegetables, tofu, coriander, lemon grass on rice noodles with a jammy egg and smashed peanuts.
Try adding chicken $29
"Harty" Homemade Burgers with Agria Fries $22
Served with beetroot and onion jam on a salad garnished sourdough bun. Options:
150gm BEEF Pattie with bacon, grilled cheese and egg. 
Buttermilk crispy fried CHICKEN tenderloin burger with bacon & cheese. 
VEGETARIAN burger with house made chutney and a vegetable rosti, egg & cheese. 
Top Cut Butcher's 'Bangers and Mash' $22
Rick's Raglan Beef sausages with creamy mash, mushy peas, gravy and onion marmalade.
Raglan Club Pie $22
House made with a rough puff pastry top, served with steamed vegetables or a garden salad.
Check the specials board each day for chefs' pie options.
Pork and Brandy Apple open Sandwich $21
Slow cooked pork shoulder on lightly toasted Turkish bread served with Granny Smith chutney, salad and Agria chips.
Nachos $19
Beef chilli con carne on corn chips grilled with cheese and topped with sour cream. 
Great meal for two with a couple of pints.
Farmers Choice Pure South Scotch Fillet $35
300g prime beef cooked to your liking with two free range eggs, mushroom, battered onion rings, grilled tomato and Agria fries.
Prime Scotch Fillet 300g $35
Cooked to your liking, with creamy potato mash and seasonal steamed vegetables and topped with mushroom jus.
For the Kids $13
from 5:00pm
Our kids evening meals are served with a small juice or soft drink , and a choice of:
Battered Fish and Chips.
Ham and Pineapple Pizza and Chips. 
Crispy Chicken Tenders served with Chips and a salad garnish.
Beef Sausage and Mash.
And a two scoops vanilla ice cream sundae topped with caramel or chocolate sauce and mini marshmallows.
Conditions apply. Suitable for under 12 years and younger.
—————————————————–
Desserts
Our unique options … $11
Warm Chocolate Brownie 
Served with hot fudge sauce and vanilla ice cream.
Sticky Date Pudding
Home-made and with hot butter scotch sauce and served with vanilla ice cream.
Ice Cream Sundae
Scoops of vanilla ice cream with smashed chocolate brownie and topped with your choice of Chocolate Fudge or Caramel sauce.
Belgium Waffle
Sweet and hot served with banana, berry compote chocolate fudge sauce and vanilla ice cream.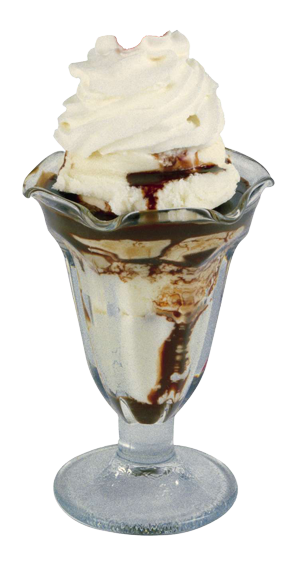 Learn About all Our Activities on the Adjuncts page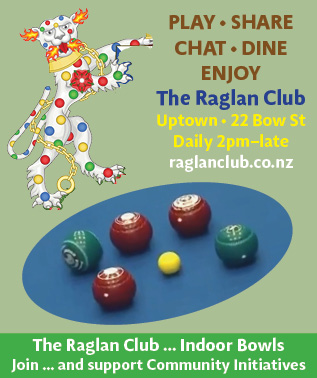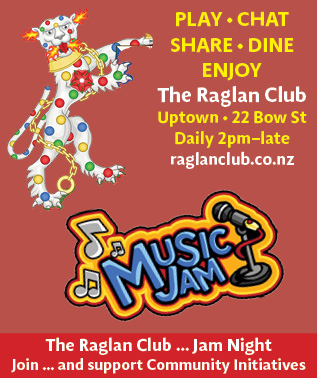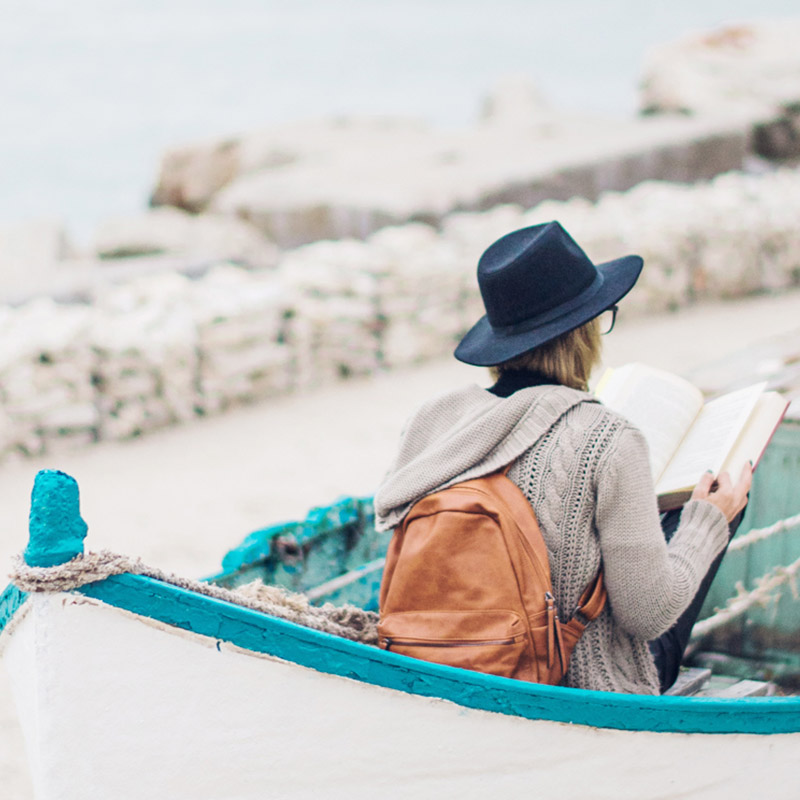 "When travelling, in my own country or all around the world, I always look out for community clubs to find friendly people."
Penny, Denmark